---
Instituto Iguá believes in the importance of culture to mobilize society on water and sanitation issues. Therefore, it supports Iguá Saneamento by recommending projects for sponsorship through the Rouanet Act.
In 2019, we supported Planeta Água Project, a theater show with performances held in public schools. The captivating and interactive play invites participants to create solutions for the preservation of our most precious asset: water. In the show, Pinguinho, a lively and curious penguin, is faced with a lack of water in his house one day. Worried, Pinguinho then seeks to learn more about the preservation of our planet and relies on the stories and knowledge of his grandfather, Grandpa Pingão, and many other friends to learn about the importance of water for everyone's survival.
In 2020, Instituto Iguá supported the musical called 'Aventuras de Pauleco e Sandreca no Planeta Água', by the group Palavra Cantada. The show's mission is to make children aware of the importance of water for human life and is an opportunity for viewers to connect and value this vital element through a playful and fun story, packed with songs by Palavra Cantada on water, its cycle, and its importance.
The songs are based on the adventures of the characters and their troupe, who travel through places where they explore and discover what water is for, how it is found in nature, how important it is for forest conservation, biodiversity preservation, and air quality, among many other aspects of the water cycle.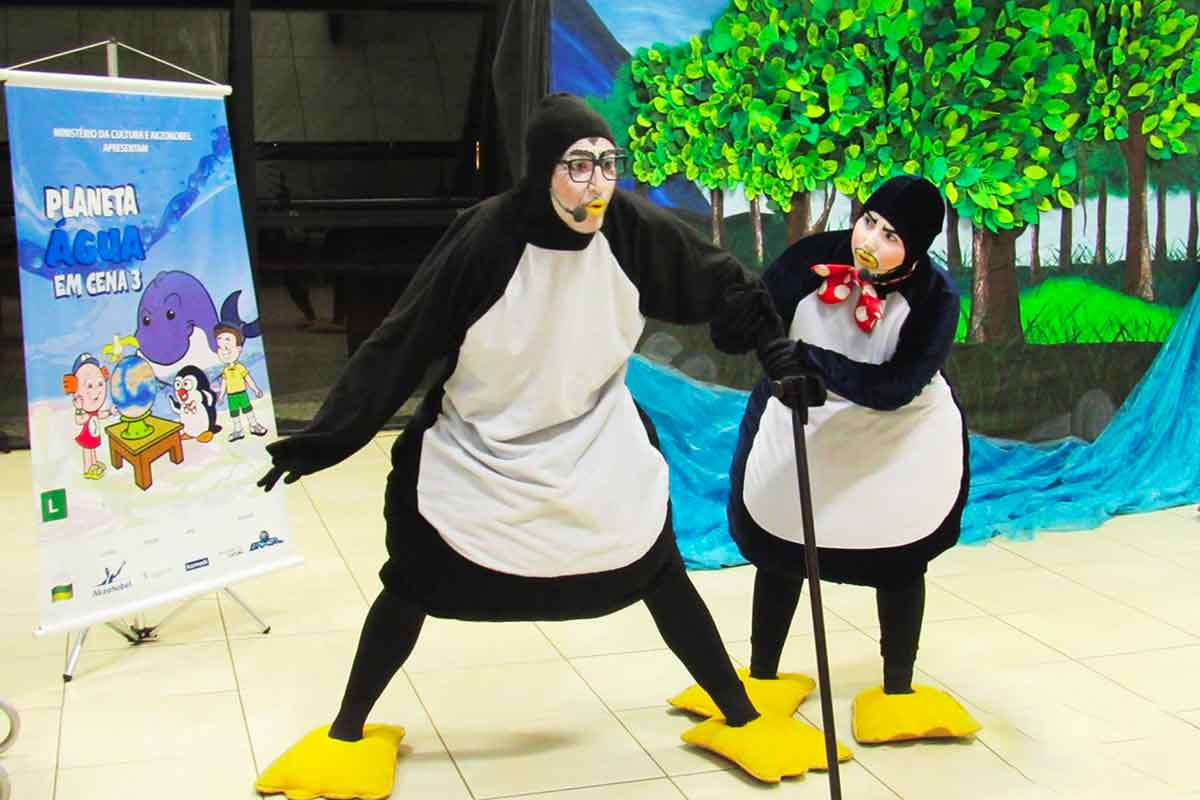 ---