Transparency and integrity
---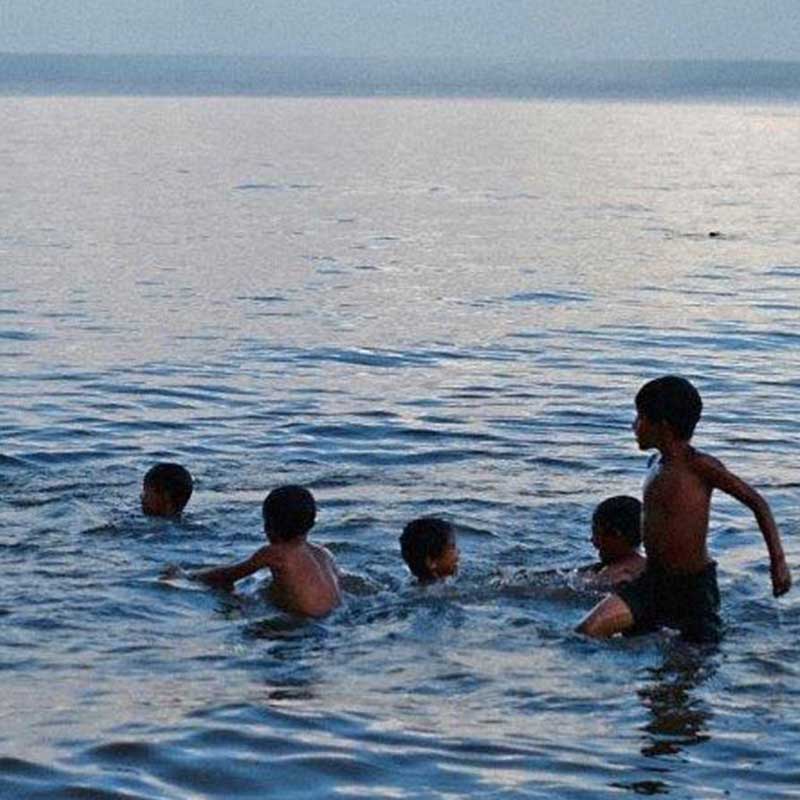 ---
Instituto Iguá is a non-profit association, governed by private law, incorporated by IG4 Capital and Iguá Saneamento, a private company that manages and operates water supply and sanitary sewage systems, distributed in 19 operations directly impacting the lives of people living in communities of different sizes and realities around Brazil. Visit the website to learn more about Iguá Saneamento.
---
Instituto Iguá makes important contributions to the sector by valuing water as the most indispensable natural resource for life and helping universalize sanitation in Brazil.
---
Instituto Iguá operates based on a consistent corporate governance process, with integrity, transparency, and excellence on the management level, as well as an effective pipeline of deliverables.
Its financial statements are audited annually by an independent auditing firm.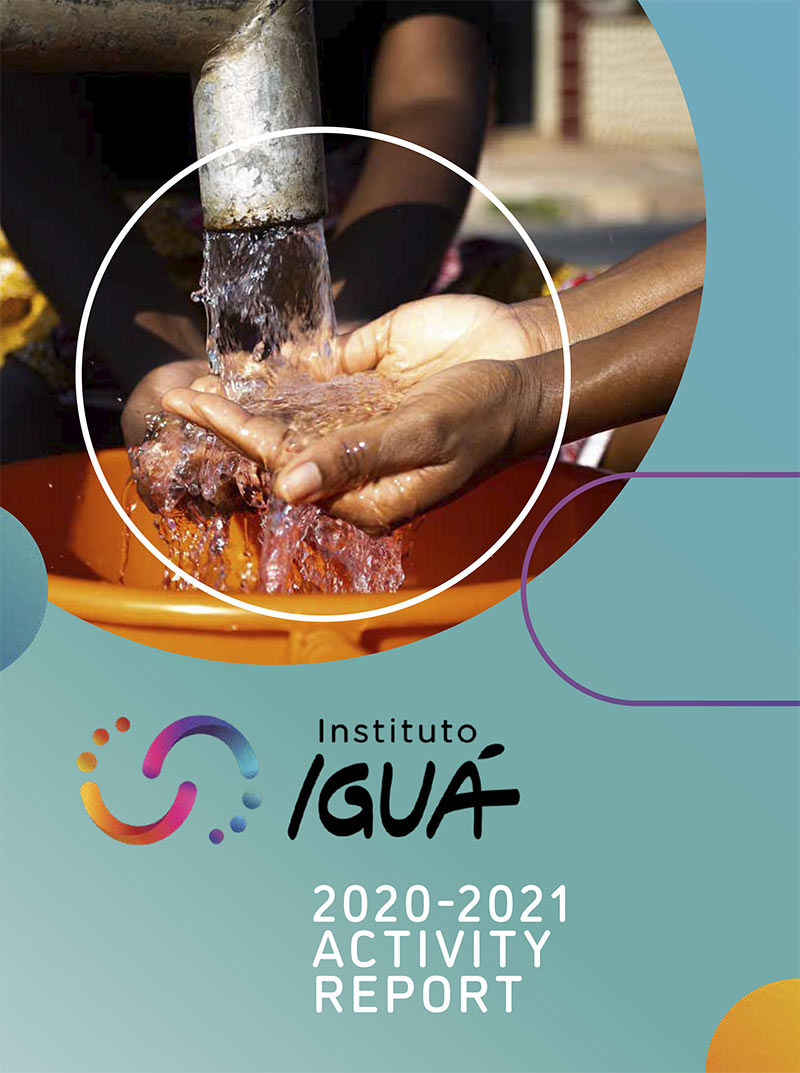 ---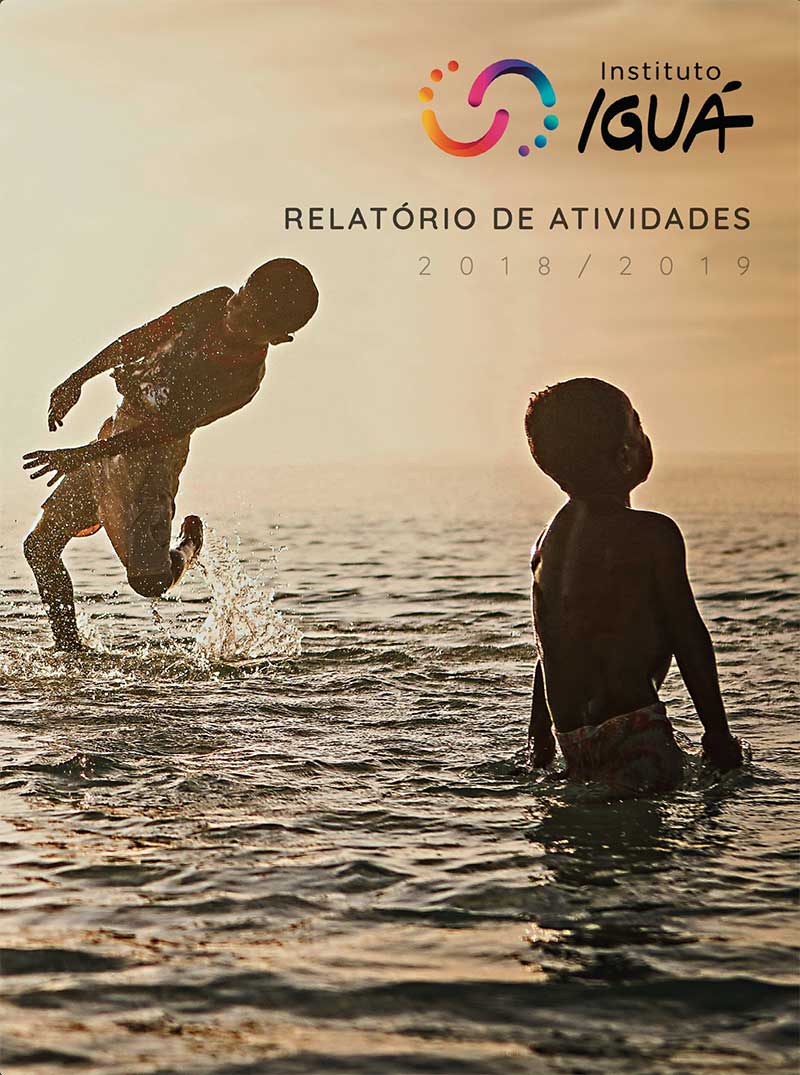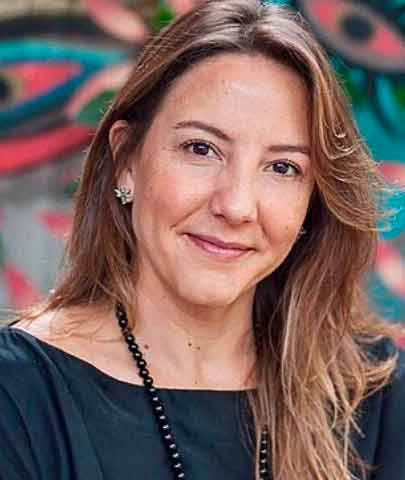 Fernanda de Arruda Camargo
Chairwoman of the Board of Directors
Wright Capital
---
---
Camargo has 28 years of experience in the financial market, she is the founder and co-founder of Wright Capital Gestão de Patrimônio, and was a partner at the organizations Vinci Partners and Gávea Arsenal Gestão de Patrimônio. She worked in the treasury and capital markets area of Standard Bank and Deutsche Bank in Brazil, and in Merrill Lynch Private Banking in San Francisco, California.
She is the Chairwoman of the Board of Instituto Iguá. She was one of the founders of Instituto LiveWright and is a member of the Board of the NGO Atletas pelo Brasil (Athletes for Brazil). She holds a degree in Economics from the Pontifical Catholic University of São Paulo (PUC).
CEO at Iguá Saneamento, Carlos Brandão has worked in different industries, such as utilities (generation, transmission, and distribution), retail, and telecom. He has broad experience in complex M&A transactions, debt and operational restructuring, and corporate strategy. In his most recent position as CFO at Oi, he led the company's debt restructuring process in Latin America's largest and most complex international debt restructuring process so far.
He was a member of the Management Committee, the Risk Committee, the Expenses Committee, and the Quality Committee of the company. In 2015 and 2016, he was also responsible for managing the company's portfolio of international assets, interacting with partners and stakeholders from different countries in Africa and Asia. Brandão has also worked on similar projects when working for Energisa, Furnas, and Sendas. He holds a degree in Administration and a specialization degree in Statistics, both from the Federal University of Juiz de Fora (UFJF), and a master's degree in Administration with a major in Corporate Finance, from IBMEC.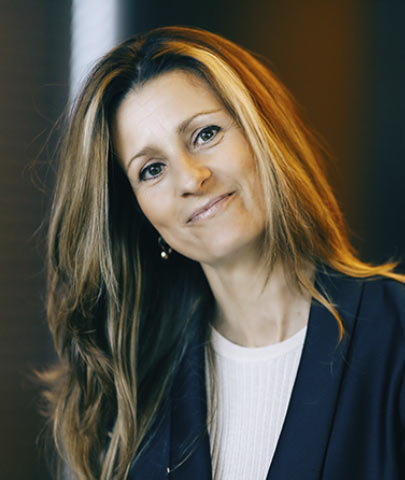 Gema Esteban Garrido is Global Head of ESG at IG4 Capital, member of the BoD at AENZA and ADELCO and president of the ESG Commissions of IGUÁ, OPY Health and CLI. Gema has more than 25 years of experience in different sectors and executive positions, always in forward looking areas, and she is an expert in sustainability & ESG, with an ability to develop future strategic insights balancing risks and opportunities.
Prior to joining IG4 Capital, she spent several years at Telefónica, most recently as ESG Investor Director (2018-2020), where she revamped Telefónica's ESG strategy in order to attract ESG investors and positioned the company as a leader amongst the most influential ESG ratings, where Telefónica consistently achieved a top 5 ranking. Previously she occupied different executive roles at Telefónica ranging from Digital Strategy, Industry Analyst Relations, Global Operations Strategy or Strategic Business planning. Prior to these roles she worked at British Telcom and in the Software Industry. She is also a board member of the "Global Women Telecommunications Network" and a co-founder of "Women for Good", in addition to supporting and advising young entrepreneurs.
Gema has an Advanced Management degree from IESE Business School (PDG), an Investment Management degree from Universitá of Geneva, a certification in ESG investing from the CFA Society and a bachelor's degree in Computer Science from Universidad Pontificia de Salamanca in Madrid.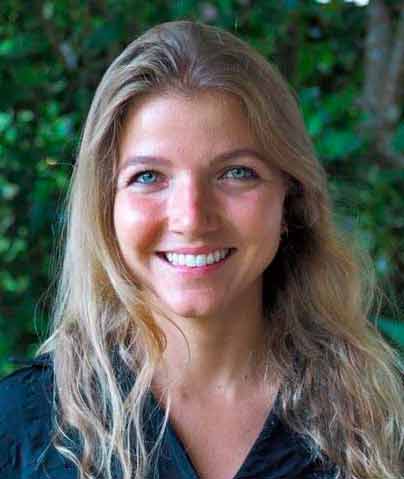 Director
Instituto Igarapé
---
---
Sekula is the Coordinator of Instituto Igarapé's Climate and Safety Program and the co-author of the book "Brasil: Paraiso Restaurável" (Brazil: A Restorable Paradise) (Sextante). The book tells a new narrative for Brazil, showing it can be a protagonist and a global power through a green economy.
Sekula is also the founder of FinanSOS, a financial advisory platform for small business owners affected by the COVID-19 pandemic. She is a Ling Institute Scholar, a BOLD Fellow at Stanford University, and will be pursuing a joint master's degree (Master's in Business Administration and Master's in Public Policy) at Stanford University.
Sekula started her career at the Special Situations/Stressed Assets operation at Morgan Stanley Bank in London, where she worked on complex cases, including analyzing investments in oil fields in Iraq after the Islamic State heists. After returning to Brazil, she was invited to work at G5 Partners, the country's top investment boutique. At G5 Partners, Sekula became a partner specializing in corporate restructuring and reorganization processes, having worked in the judicial reorganization of Oi S.A, the Odebrecht Group, among others.
Sekula grew up in Brazil, China, India, Sri Lanka, and Germany and speaks English, Portuguese, German, and Mandarin. She holds a bachelor's degree in Political Science and Economics from the University of London (School of Oriental and African Studies), with a major in Conflict and Economic Development.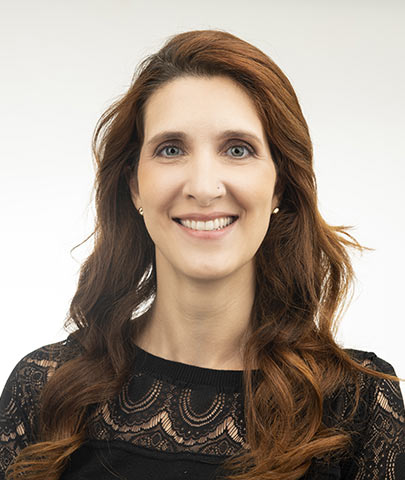 Maure Pessanha (Brazil) is the Chair of the Board of Artemisia and has served the organization since 2007.
She has more than 18 years´experience working in entrepreneurship. Before joining ARTEMISIA, Ms. Pessanha worked for four years at Ashoka – Social Enterprise, helping select entrepreneurs in partnership with McKinsey&Company on initiatives that aimed to transfer knowledge and management tools between private and social sector. While in college, Ms. Pessanha participated in the founding of a pre-college program that has benefited over 20,000 people.
She has a degree in Business Administration from the University of Sao Paulo – USP, and a specialization in Evaluation of Social Programs and Development Studies from Harvard University
.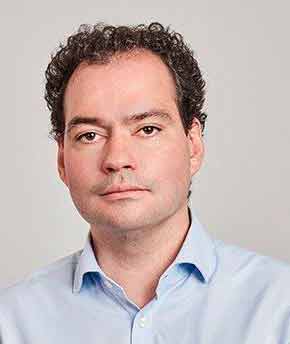 Paulo Mattos is the Co-Founder, Managing Partner, CEO, and Co-CIO at IG4 Capital. Before founding IG4 Capital, Paulo was a partner at RK Partners, a consulting firm specializing in debt restructuring and operational turnarounds, and a Managing Director at GP Investments, a leading alternative investment firm in Latin America.
At GP Investments, Paulo was the Head of Investments in infrastructure and telecommunications and was a member of the Investment Committee (2012-2016). He was the founder of BR Towers S.A., the first large independent Brazilian cell tower company, in which he served as the Chairman of the Board of Directors (2012-2014), which was later sold to American Tower Corporation.
Before joining GP Investments, Paulo was the Executive Vice President of Business Strategy, Wholesale, and Regulatory at Oi S.A. (2009-2012), the largest telecommunications company in Brazil at the time. At Oi, he was a member of the Executive Committee, the Financial Risks Committee, and the Operations Committee. Mattos also worked at the National Bank for Economic and Social Development (BNDES) as a Superintendent Director, in addition to being a member of the Credit and Investment Committee and Head of the Management Committee (2007-2009).
Currently, Mattos is the Chairman of the Board of Directors of Iguá Saneamento SA (2017-), one of the main private water and sanitation companies in Brazil, and a member of the Board of OPY Health S.A. (2019-), a healthcare sector company that provides infrastructure and logistics to hospitals and medical service providers, in which IG4 Capital is the controlling shareholder.
Mattos is a venture capitalist and co-founder of Capital Lab Ventures, a platform created with proprietary capital for venture capital investments focused on Telecommunications, Media, and Technology – TMT. In addition, he is the co-founder and board member of Instituto Iguá, a non-profit social organization focused on promoting new technologies and education for sustainable access to water and sanitation. He is also a member of the Supervisory Board of Associação Universitária Interamericana – AUI, a non-profit educational group that operates schools in Brazil.
He holds a J.D. and Ph.D. in Law from the University of São Paulo (USP), he was a Fulbright Visiting Scholar at Yale University, and is a Visiting Fellow at King's College London. He is a permanent member of the Board of Partners of the Brazilian Center for Analysis and Planning – CEBRAP and a former associate professor at Getulio Vargas Foundation – FGV, leading think tanks on public policy and business administration.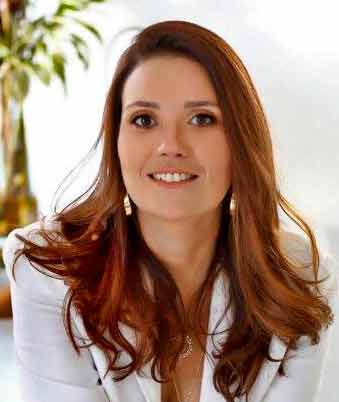 Executive Director of Regulatory and Institutional Affairs at Iguá Saneamento, Talita Caliman holds a bachelor's degree in Public Administration from Getulio Vargas Foundation. She worked at Telefônica Brasil for more than 14 years as a Manager and, after some time, she held the position of Regulatory Strategy Officer in the company.
She also worked at Carollo Consulting as a Financial Risk Analyst.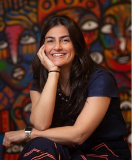 Moraes holds a bachelor's degree in Economics from the University of São Paulo (FEA-USP) and a postgraduate degree in Business Administration from the Getulio Vargas Foundation. Over the past 20 years, she worked as an executive in charge of the Sustainability, Communication, and Organizational Development areas of large companies, such as Banco Real (currently Banco Santander) and Racional Engenharia. She is the co-creator of Ideal Invest, an impact investment fund focused on financing higher education in Brazil. She also led sustainability projects in the Inter-American Development Bank (BID) and was the founder and president of LACE Project, a non-profit organization focused on the development of children and adolescents through art, culture, recreational, and educational activities. More recently, she took over the executive management of Instituto Reciclar, having been responsible for the transition of its operating model and for managing its endowment fund.
She is currently the Chief Executive Officer of Instituto Iguá de Sustentabilidade, whose mission is to help universalize sanitation in Brazil through innovation and education. Moraes is also a member of the Board of Latimpacto (Latin American Venture Philanthropy Network), Instituto Mosaic, ASA (Associação Santo Agostinho), and the chairwoman of the Board of Directors of Instituto Opy.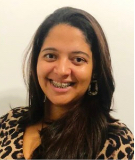 Operations Coordinator
Instituto Iguá
---
---
Bocayuva holds a bachelor's degree in Business Administration from the University of the State of São Paulo and a postgraduate degree in Finance. Over the last 12 years, she has worked in organizations such as Fundação Tide Setúbal and Criança Segura Safe Kids Brasil, in the areas of Administration, Resource Mobilization, Institutional Partnerships, and Impact Projects.